Moonstruck Mini Nubians and Lurach Nubian Goats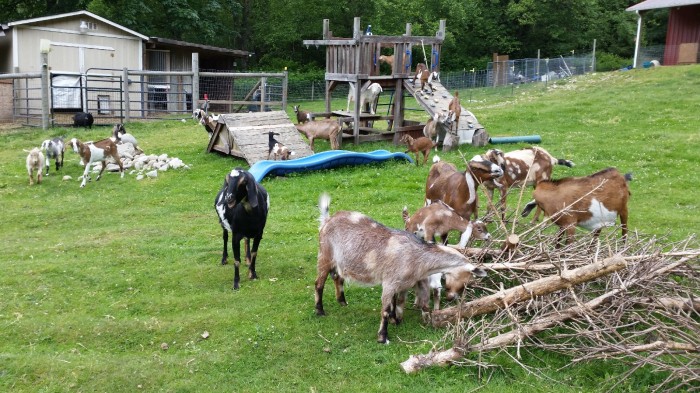 About My Herd
Wily Critters Farm in Graham, Washington is home to Moonstruck Mini Nubians and Lurach Nubian goats. I select and breed for excellent health, correct confirmation, friendly, cooperative dispositions, and dairy excellence. They keep me busy, make me laugh and generally make life wonderful. 
This is my personal herd. I raise my goats for milk, yes, but mostly because I love goats. They are the kindest, silliest animals. The first things I see out the window every morning are my goats. And sometimes a llama or two. 
I do my best to select goats with good dairy traits, health, conformation and attitude. If you're interested in background and pedigrees, please contact me. I participate in ADGA Linear Appraisal. The Nubian based herd is G6S normal. In May 2018 I had the entire herd tested for CAE, CL and Johnes. All results were negative. CAE testing is done annually for breeding goats. New goats, including rescues and pets, are tested for CAE, CL and Johnes to ensure biosecurity. I purchase from responsible breeders and keep complete health records. I live near and work with several of that rarest of creatures, the goat vet.